Most things in your home are bound to malfunction or break and your garage door is no exception. In some cases, however, there comes a time where you'll need to replace the entire system.
In this read, we are going to look at the reasons why garage door systems require replacement at some point.
Reduce Maintenance Time
Wooden doors call for ongoing maintenance as you have to replace the wood or put on a fresh coat of point. Metal garage doors, on the other hand, tend to be more sturdy and don't need painting, thus reducing maintenance costs and time.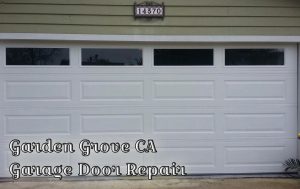 Enhance the Appearance of your House
This is particularly the case if the garaged is attached to the front of your house since it is the first thing that people see. There are numerous colors, windows, and styles to pick from when it comes garage door styles.
Increase Home Value
Replacing the old garage door with a new one will certainly add value to your house. It will ideally be easier to sell as it enhances its appearance.
Reduces the Risk of Injuries
Garage door systems need to be family friendly. That means if it's coming down while a kid is passing underneath, it should automatically go back up and therefore preventing the risk of injury. Electronic sensors are now a requirement for all modern garage door installations for this particular reason.
Reduce Heating & Cooling Costs
You should consider replacing the old door with an insulated one. This will help keep the cold out during winter and keep out the heat during summer. This is especially useful if you have a bedroom above or use the garage as a studio, workshop or playroom.
As you can see, there are several things to enjoy by upgrading to the modern garage door systems.